Here are some pictures I have found or bought over the years showing some unique craft.
Here is IL-09, a former Italian Motoscafo landing craft that has been modified by the Germans and uses as part of the Livorno Harbor Security Flotilla (Hafenschutzflottille). She was left behind and captured when the Allies took the port over. Note the 20mm fore and aft. I spent years trying to figure out what this boat was (first found these in 1995) and it wasn't until I bought some good sources on the Regina Marina that it all clicked :s03:
Pictures from the PT Museum in Memphis, TN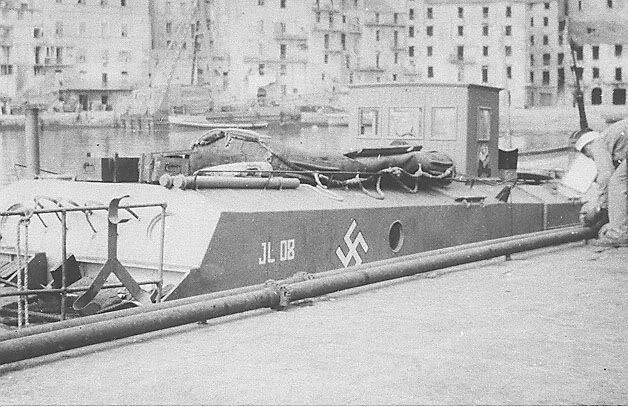 Here are two photos of what I think are boats of the 70 VP Flottille that operated out of Genoa. Unlike the VP trawlers used by the Kriegsmarine in the Channel, the 70VP was made up of fairly small fishing boats. Pictures came from Ebay and are said to be taken off LaSpezia in 1943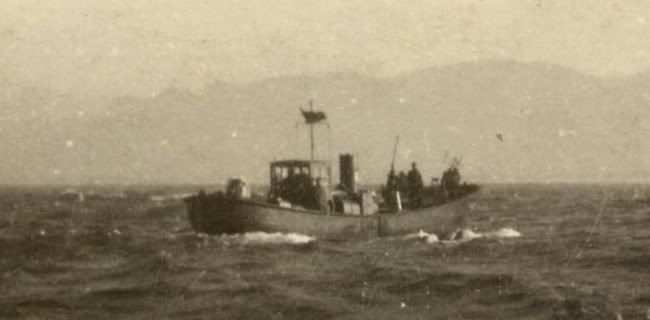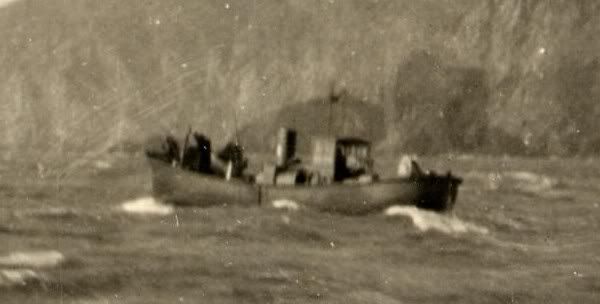 I saw a brief video on Youtube (now gone) that showed one of these curious little fishing boats rescuing German sailors after a battle with Allied coastal forces.
Does anyone have better photos of these or any other similar small craft like this along the Western Italian coast 1943-45?
Dave G
The PT Dockyard
Modificata da Alagi, 08 aprile 2011 - 08:32 .